A luxurious environment for dinner, receptions and conferences
The David Burbidge Room
This beautiful event space on the ground floor with high ceilings, period features and natural daylight, provides a luxurious environment for dinners, receptions and conferences. There is also a fully integrated AV system for meetings with front projection and retractable screen and for parties the room can accommodate dancing for up to 120 guests. Outside there is a large open reception space for refreshments.
Conferences, meetings, workshops and roadshows
Up to 120 delegates can be accommodated in a theatre-style set-up, with catering served in the reception area. Alternatively, the room can be set up boardroom style, or as an open U for workshops and presentations. The room has fully integrated audiovisual and WiFi. Other business services can be provided by the on-site event management team.
With its open, elegant design, this superb room can comfortably accommodate dinners, parties and receptions for up to 120 guests depending on the layout of the room. There is a delicious range of menus and catering options available and your Events Manager will be on-site throughout the function.
Natural daylight
Hardwood oak floor
Adjustable lighting
Free WiFi access
Conference phone facilities
Business services
Ground floor level access
Air conditioning/heating
Ceiling mounted front projection with retractable screen
Build in PA system with microphones available
Furniture Makers' Hall – David Burbidge Room
Furniture Makers' Hall – David Burbidge Room
Furniture Makers Hall – David Burbidge Room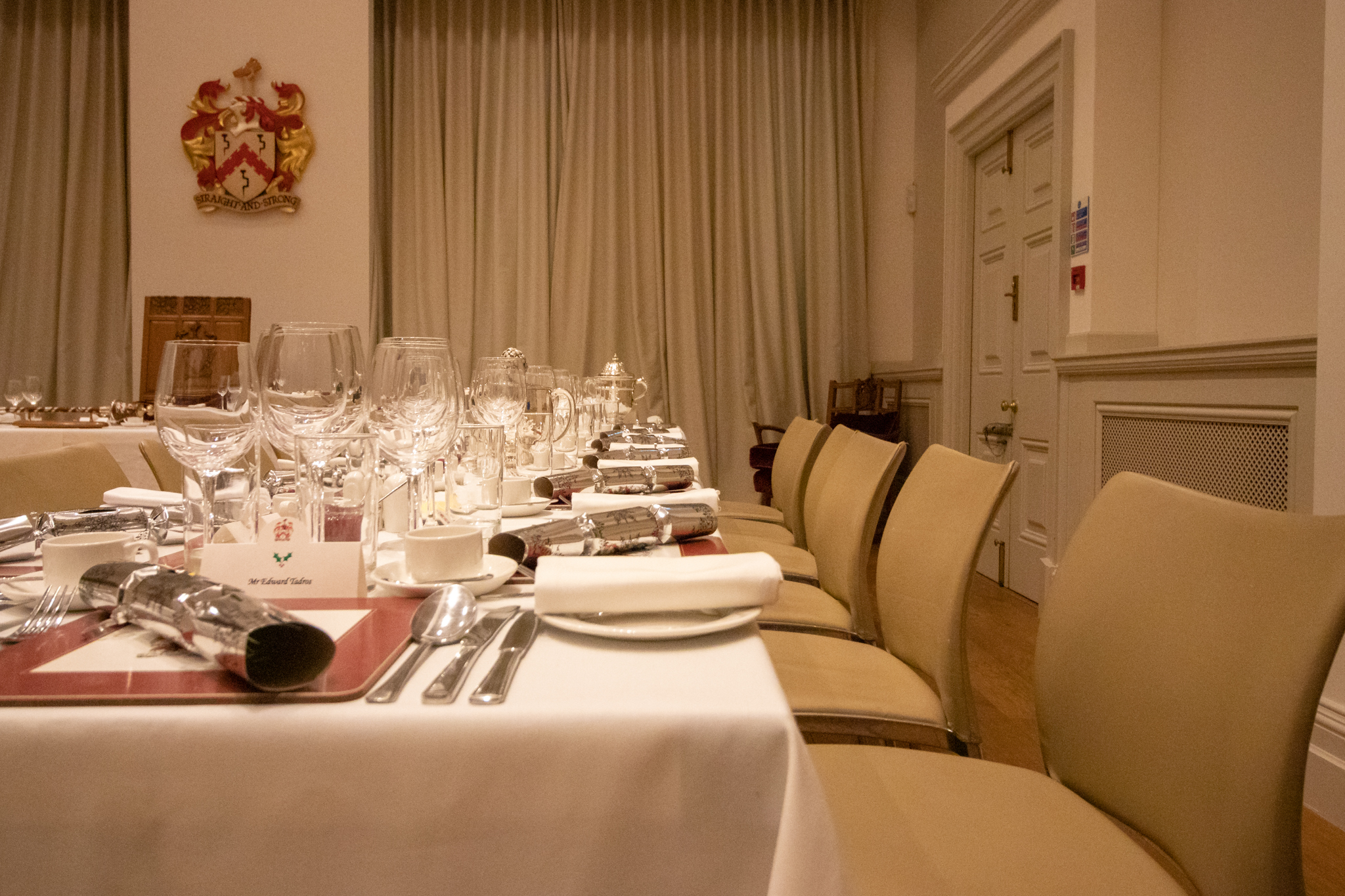 Furniture Makers' Hall – David Burbidge Room
Furniture Makers Hall – David Burbidge Room
Furniture Makers Hall Event 31/01/2019
Furniture Makers Hall 12 Austin Friars, London EC2N 2HE