Ideal for dining, celebrations or meetings
The Arnold Moore Room
The Arnold Moore Room is a simple and elegant wood-panelled room, which is ideal for dining, celebrations or meetings. On the ground floor, it has natural light from windows at the front of the building, looking out on the picturesque Dutch Church.
Meetings, workshops and roadshows
The intimate ambience of the Arnold Moore Room is well suited to private meetings, interviews, small workshops and presentations for up to 15 people. The room has WiFi and telephone facilities and other business services can be provided but the on-site event management team.
The room provides a perfect setting for lunch, dinner or reception for 10 to 20 guests. Our menus showcase the highest quality ingredients, seasonal produce and some of the finest dishes available. No catering request is too much for our team.
Decorative oak panelling
Natural light
Picturesque view of the Dutch Church
Quality furnishings
Free WiFi access
Conference phone facilities
Business services
Ground floor level access
Air conditioning/heating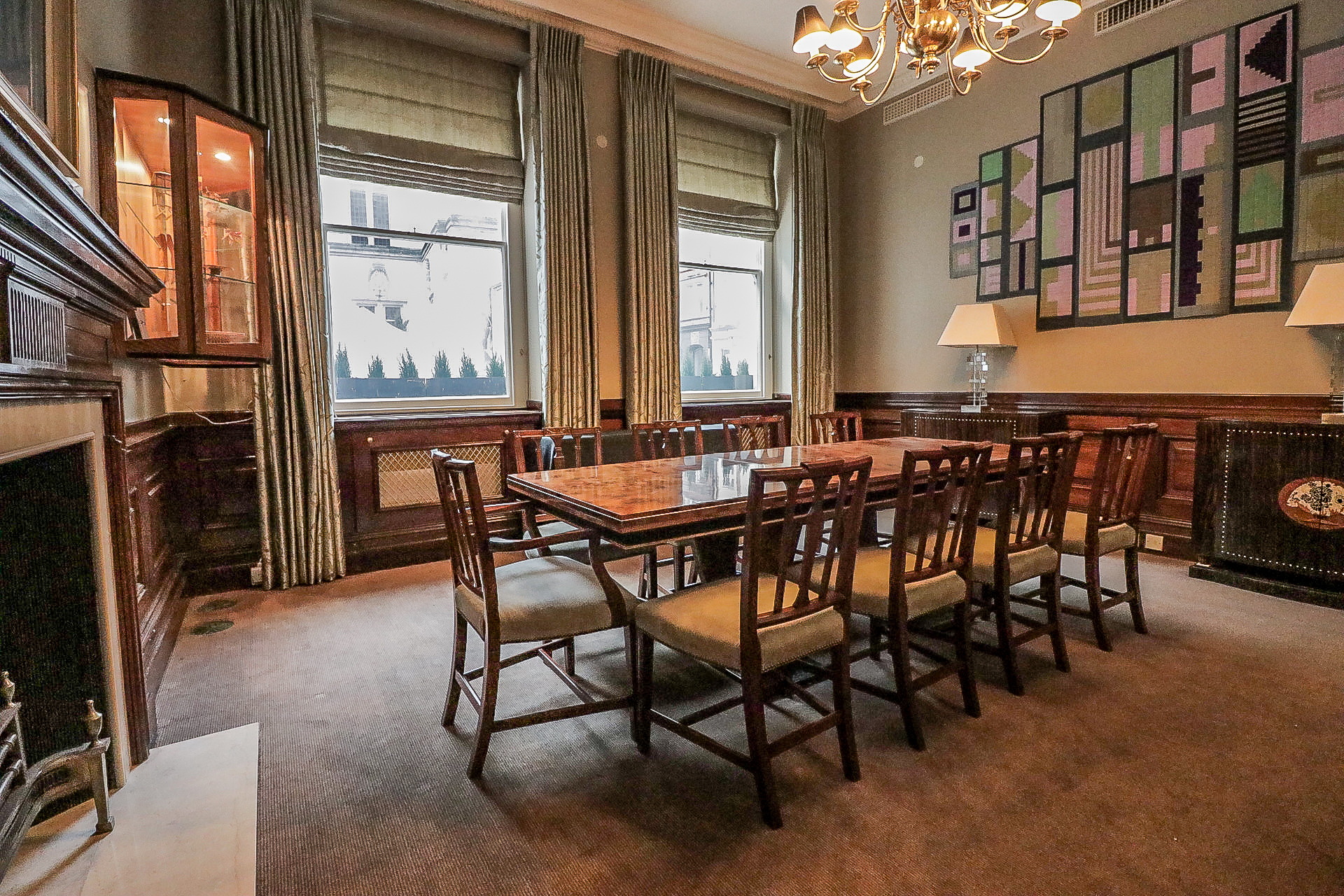 Furniture Makers' Hall – Arnold Moore Room
Furniture Makers' Hall – Arnold Moore Room
Furniture Makers' Hall – Arnold Moore Room
Furniture Makers' Hall – Arnold Moore Room
Furniture Makers' Hall – Arnold Moore Room
Furniture Makers' Hall – Arnold Moore Room